Conservation of Box–Gum grassy woodlands on the North West Slopes of NSW
The wheat–sheep belt of NSW is a productive agricultural region. However, it is also a region in which native vegetation has been fragmented, degraded or lost. Appropriate management of the remaining native vegetation on farms, while still maintaining the most productive areas for driving profitability, is vital for the conservation of biodiversity in these landscapes. The challenge is to assist producers to identify on-farm areas that may be suitable for conservation.
Plant diversity is threatened in many Australian agricultural landscapes. While there is a good understanding of the effects of grazing and agricultural management on plant diversity at the site scale, our understanding of plant diversity patterns across larger spatial scales is lower.
There is a growing interest in plant diversity in native pastures, and its potential role in both biodiversity conservation and sustainable, productive grazing systems.
A series of studies were undertaken between 2008 and 2011 to determine the plant conservation value of vegetation on farms grazed by both sheep and cattle. In particular, the studies aimed to:
provide new information on the diversity, phenology and ecology of native perennial pastures;
investigate the biophysical and management determinants of grassy vegetation composition in the region;
evaluate the likely economic impact of implementing different plant conservation strategies, and
provide region-specific plant conservation recommendations, including on-farm options.
Analyses of flora survey database
Key conservation issues for native vegetation in the region were identified through analysis of a systematic plot database containing data from 1073 surveys from the NSW Office of Environment and Heritage (OEH).
Flora survey of sites
143 grassy woodland sites were surveyed across four land-use categories (previously cultivated native pastures, never cultivated native pastures, grazed woodlands and ungrazed woodlands) on the North West Slopes of New South Wales to test the influence of biophysical and management variables on plant composition and conservation value, with a focus on the extensive native pastures that comprise much of the agricultural matrix. Management and land use history data were incorporated to explain current vegetation patterns.
Paired site studies
Vegetation composition in paired grazed and ungrazed plots was monitored in native pastures over 2.5 years to investigate recovery of species. Intensive surveys were used to compare species richness of grazed areas on-farm with that of ungrazed areas of adjacent public land to assess potential of on-farm areas for conservation of understorey species.
Full details of the study, including results and recommendations can be found on the key message page: Conservation of Box–Gum Grassy Woodlands on the North-west Slopes of NSW is best achieved through on-farm management of high quality remnant patches.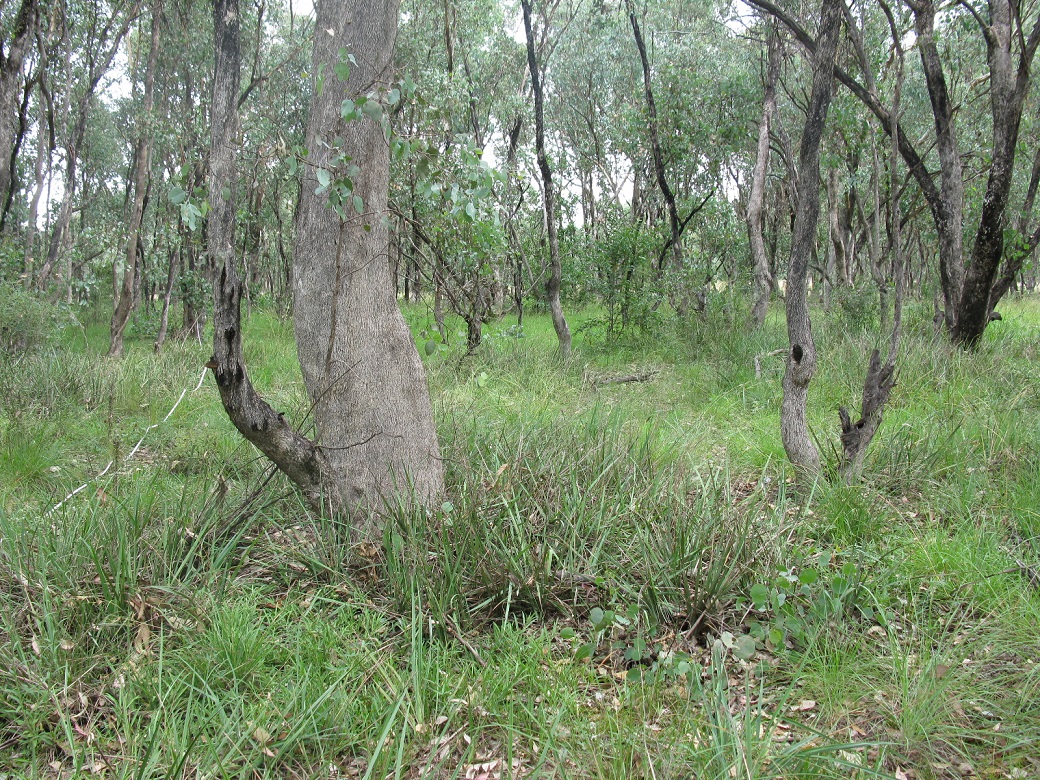 Further Information
EverGraze key message: Conservation of Box-Gum Grassy Woodlands on the North West Slopes of NSW is best achieved through on-farm management of high quality remnant patches
EverGraze Action – Assessing conservation value of native vegetation on farm in northern NSW (tool for land holders)
EverGraze Booklet – Assessing conservation value of native vegetation on farm in northern NSW – A guide for assessing the conservation value of box gum grassy woodlands on the Northwest Slopes of NSW
Schultz NL, Reid NC, Lodge GM (2010) Conservation of plant diversity in native pastures on the North-West Slopes of NSW, Proceedings of the 25th Annual Conference of The Grassland Society of NSW, 114-115
Schultz NL, Reid NC, Lodge GM (2008) Studies of plant biodiversity on sheep farms on the North-West Slopes of NSW, Proceedings of the 23rd Annual Conference of the Grassland Society of NSW pp. 135-136
Schultz NL, Reid N, Lodge GM (2009) Conservation significance of plant biodiversity in native pastures on the North-West Slopes of NSW, Ecology in a Changing Climate: The 10th International Congress of Ecology. Ecological Society of Australia
Schultz NL, Reid N, Lodge GM (2010) Plant biodiversity in agricultural landscapes: the ecological consequences of land sparing vs wildlife, Changing Gradients in Vegetation and the Environment: the 53rd International Association of Vegetation Science Symposium. Universidad Aut