Orange EverGraze Team
The Orange EverGraze Proof Site was lead by Dr Warwick Badgery supported by other scientists and technical staff at the Department of Primary Industries NSW (DPI NSW).
Extension in the region is led by Lester McCormick, DPI NSW.
The Orange EverGraze Regional Advisory Group was chaired by Wes Brown and included representatives from Lachlan Catchment Management Authority, Landmark and local farmers.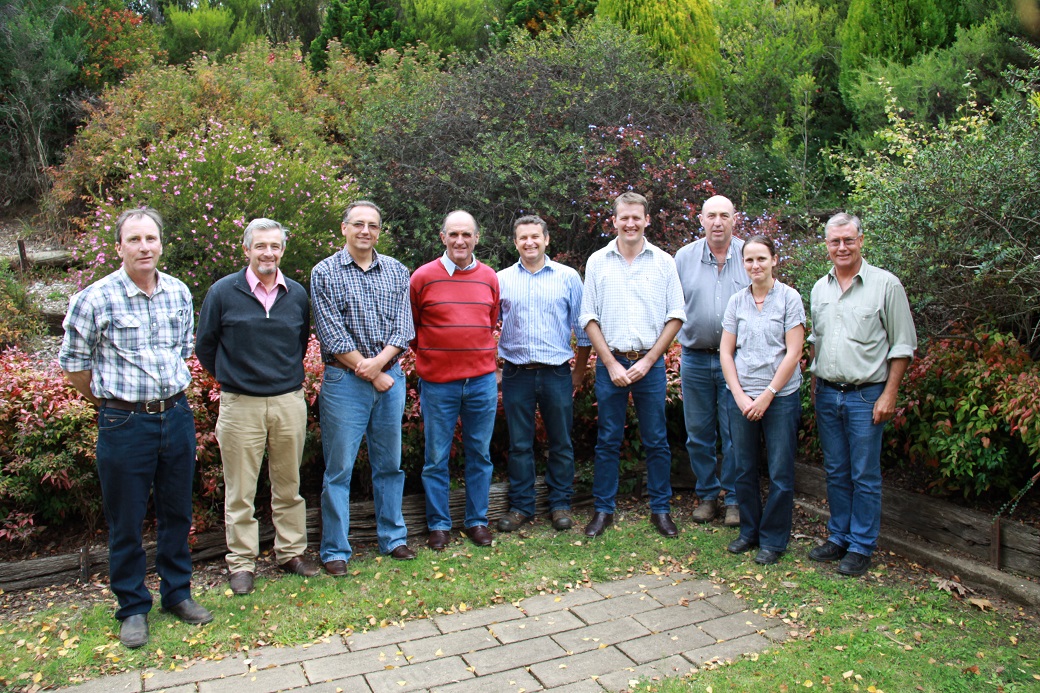 | | | |
| --- | --- | --- |
| Name | Position and Organisation | Role |
| Dr Warwick Badgery | Senior Research Scientist,  DPI NSW | Proof Site Leader; Research agronomist |
| Dr David Mitchell | Research Scientist, DPI NSW | Hydrologist |
| Phil Cranney | Technical Officer, DPI NSW | Technical officer |
| Geoff Millar | Technical Officer, DPI NSW | Senior technical officer |
| David Pickering | Technical Officer, DPI NSW | Technical officer |
| Kim Broadfoot | Technical Officer, DPI NSW | Technical officer |
| Karl Behrendt | Economist, Charles Sturt University | Economist |
| Lester McCormick | Technical Specialist, Pastures, DPI NSW | EverGraze Regional Coordinator |
| Wes Brown | Producer, Orange | Chair, Orange EverGraze Regional Group |
| Mike Chambers | Lachlan Catchment Management Authority | EverGraze Regional Group member |
| Kieran Hawker | Lachlan Catchment Management Authority | EverGraze Regional Group member |
| Ian Packer | Lachlan Catchment Management Authority | EverGraze Regional Group member |
| Angus Hickman | Producer, Woodstock | EverGraze Regional Group member |
| Rohan McKay | Producer, Cowra | EverGraze Regional Group member |
| George Taylor | Producer, Wellington | EverGraze Regional Group member |
| Julian Roche | Producer, Woodstock | EverGraze Regional Group member |
| John Rowlands | Producer | EverGraze Regional Group member |
| Phil Stoddart | Landmark | EverGraze Regional Group member |