Orchid Valley EverGraze Supporting Site (Daniel and Narelle Simpson)
Investigating Kikuyu and clover pasture
Full details of this Supporting Site and an economic analysis of returns from the kikuyu and annual grass systems can be found in the case study – Kikuyu provides flexible grazing for sheep south-west of Kojunup.
Fast Facts
Site Location: Orchid Valley, 20 km South West of Kojonup, WA
Host producer: Daniel and Narelle Simpson
Producer Group: Warren Perennials Project
Site Coordinator: Paul Omodeii, AgVivo
Duration: 2007- 2009
Site focus
Kikuyu is able to grow successfully and thrive in low fertility acidic soils making ideal for targeting areas not suited to cropping. This, combined with its ability to extend the growing season and provide out of season feed makes it ideal as a harborage area to allow the annual pastures to develop a feed wedge in front of the stock. It also has the added benefit of a deep root system and a high water use which will contribute to reducing the risk of waterlogging and salinity.
The Simpsons wanted an easily managed permanent pasture capable of handling set stocking at certain times of the year without the risk of erosion.They used kikuyu to grow extra feed during summer/autumn to reduce hand feeding to sheep and reduce water-logging.
The Farm
Rainfall:  650mm
Enterprise:  Mixed farming operation: grain, wool and cattle
Farm area:  Owned – 900 ha, Leased – 760 ha
Soils: Loamy sand and gravelly sand over rock.
The Site
A 21ha paddock was sown to kikuyu and strawberry clover and compared with an adjacent 8ha paddock that contained annual pasture species.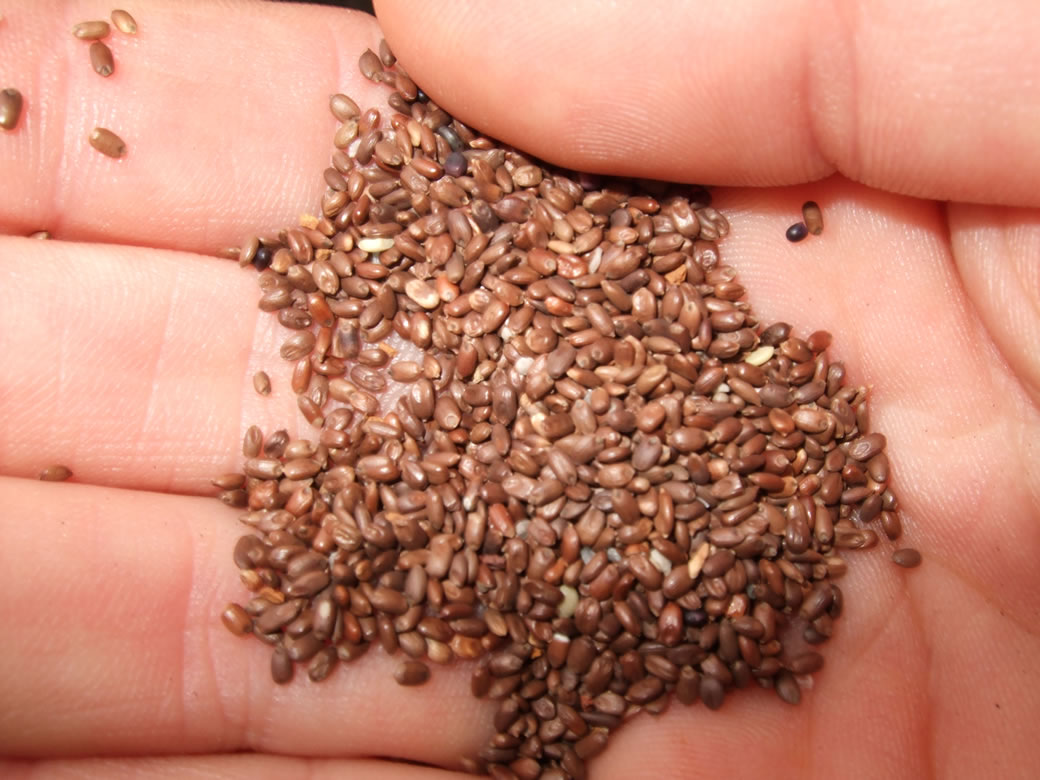 Treatments
The 21ha kikuyu pasture sown at 6 kg/ha kikuyu and1 kg/ha strawberry clover was compared with an adjacent 8ha paddock that contained annual pasture species. The annual pasture included predominantly sub clover and annual ryegrass with varying amounts of broadleaf and grass weeds. During the monitoring period, the kikuyu carried about 10% higher DSE/ha than average paddocks on the farm.
Measurements
Details of measurements taken on EverGraze Supporting Sites can be found on the About EverGraze Demonstration page, and in the EverGraze Quickchecks Guide. Measurements at this site were as follows:
Soil tests
Production – livestock grazing days (DSE/ha)
Pasture condition – availability (kg/ha), composition, ground cover, perennial species persistence (basal cover)
Expenses – capital and variable costs
Key Results
Increased stocking rate – although the kikuyu was 'moderately stocked' (according to Daniel), grazing records show that the stocking rate on the kikuyu based pasture was 3 DSE/ha higher than for the annual pasture (16 DSE/ha vs 13 DSE/ha) over a 12 month period.
Green feed in summer – during summer 2008, the kikuyu was 78% green while the annual pasture was completely dry. The green pick in summer provides Vitamin E to livestock, particularly weaner sheep. For the Simpson's, this meant less injecting, less animal handling and lower costs. However, green feed in summer can also lead to higher worm burdens in these heavily grazed pastures so continual monitoring of worm faecal egg counts is recommended.
Reduced hand feeding – the kikuyu pasture held a mob of wethers at about 15 DSE/ha with minimal feeding during autumn and winter 2008. The following year, it carried a mob of pregnant ewes and they maintained condition and did not require hand-feeding pre-lambing. The reduction in hand-feeding is a significant benefit of the kikuyu system.
Improved ground cover – kikuyu is a robust pasture that can withstand heavy grazing without bare ground developing.  Over the summer/autumn of 2008 and 2009 the kikuyu maintained a frequency of occurrence (can be interpreted as % groundcover) at or above 67% (up to 99%) which is well above the critical level for controlling wind erosion.
Seeding rate – The seeding rate used was very high, however it is felt that this could easily be halved while still maintaining a viable and dense stand. The usual seeding rate is 2 kg/ha.
Production and costs – The benefits on the Simpson's farm come from the ability to run the same stock on less area which allows more land to be used for cropping and savings in supplementary feed on the kikuyu pastures.
Science behind the story
Research at the Albany Proof Site in Wellstead demonstrated the value of using kikuyu in combination with other perennial and annual species to improve stocking rates, reduce supplementary feeding costs and improve ground cover. For further information, see key message pages listed under further reading.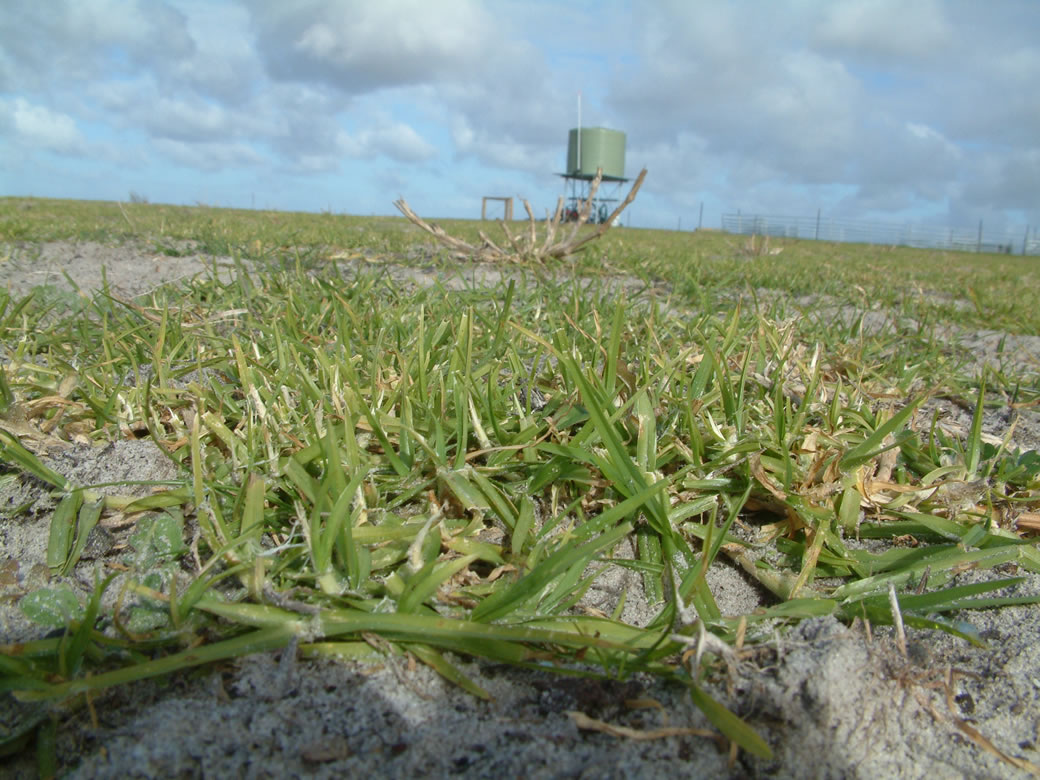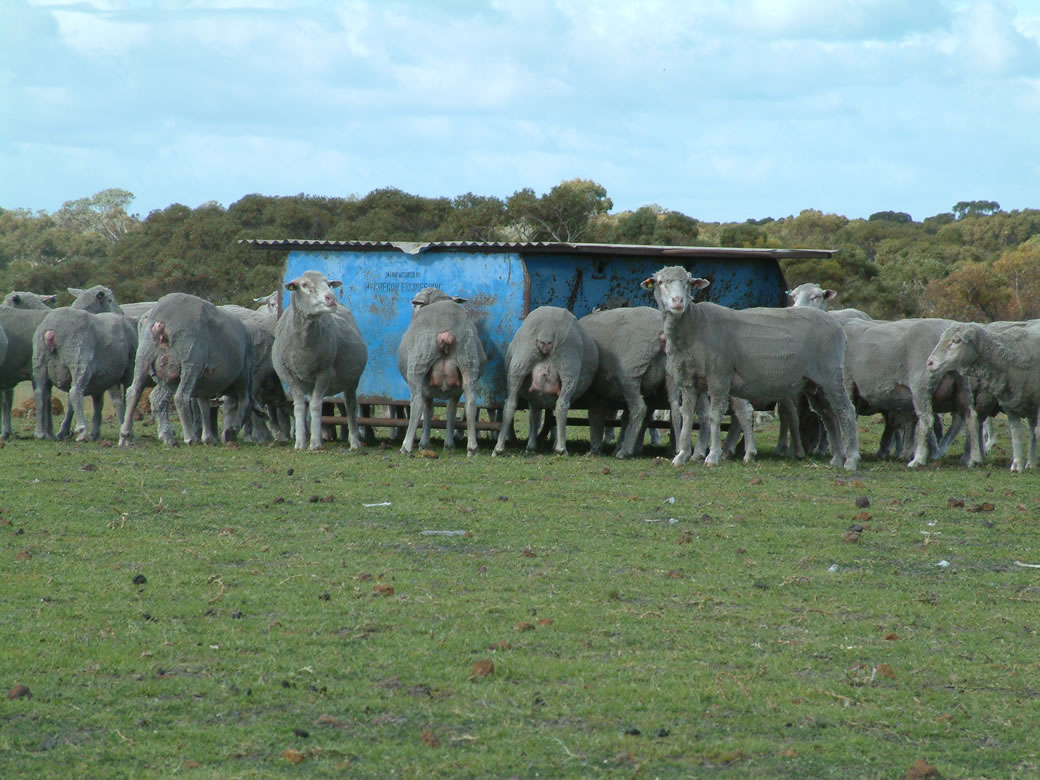 Acknowledgements
Thank you to Daniel and Narelle Simpson for hosting the site. This site was supported by the Department of Agriculture and Fisheries WA, Australian Wool Innovation and Future Farm Industries CRC through the National EverGraze Project.