Creightons Creek Caring for Our Country EverGraze Supporting Site (Barry and Anne Noye)
To rejuvenate or resow – weighing up the options
Full details of this Supporting Site including economic analysis of sowing and rejuvenating pastures can be found in the case study – To rejuvenate or resow – weighing up the options, Barrie Noye
Fast Facts
Site Location: Creightons Creek, North East Victoria
Host producer: Barrie and Anne Noye
Site Coordinator: Jim Shovelton, Mike Stevens and Associates
Duration: 2009-2012
Site focus: A single paddock was subdivided into a run-down phalaris flat, a rocky native pasture slope and a plateau which sheep used as a camp.  The flat was regenerated with fertility and management and the plateau was sown to phalaris.
The Farm
Rainfall:  700mm
Enterprise:  Self-replacing Merinos (500 ewes)
Farm area:  133ha (one block of a larger enterprise)
Soils: Sandy loams and sandy clay loams derived from granite
The Site
The original 16 ha was sub-divided according to land class into three paddocks consisting of an old, established phalaris paddock (Paddock A), an area of native perennial pasture (Paddock B) and a newly sown phalaris paddock (Paddock C).
Paddock A was a 3 ha area of gently rising country which had been sown to phalaris about 30 years ago. In addition to the reasonable stand of phalaris covering most of the area, there were also some native grass species and a significant level of erodium and silver grass (Vulpia) at the beginning of the demonstration period. The erodium was a significant problem which prevented grazing from mid-late spring onwards due to contamination of erodium seed in the wool.
Paddock B was a 5 ha area which was steep and non-arable, although small sections of the paddock were sown to phalaris at the same time as Paddock A. The phalaris had all but disappeared leaving native grasses (mainly low quality spear grasses and wallaby grasses) as the dominant perennials.
Paddock C was 8.4 ha of both arable and steeper, non-arable country. This paddock was the highest point in the original 16 ha paddock and had been used as a camp by stock. The dominant species was erodium and there were very few perennials.
Treatments
Paddock A was soil tested, treated for deficiencies in phosphorus and potassium, and managed with rotational grazing.
Paddock B was included in the rotation but rested during summer to allow regeneration of native grasses.  It carried on average 3.5 DSE/ha.
The arable portion (3.3 ha) of Paddock C was sown to Landmaster phalaris in May 2009 at a rate of 4 kg/ha, together with 8 kg/ha sub clover and 100 kg/ha monoammonium phosphate (MAP) fertiliser. The steep, non-arable 4.9 ha of the paddock was left as native and annual pastures.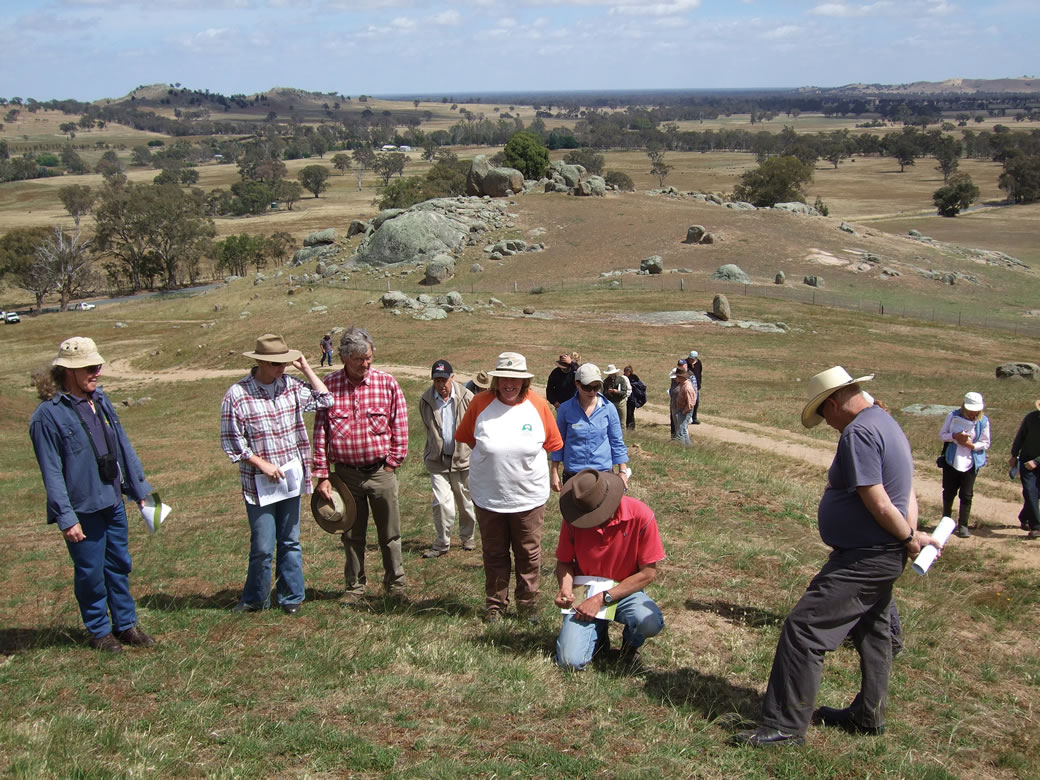 Measurements
Soil tests
Production – livestock grazing days (DSE/ha)
Pasture condition – availability (kg/ha), composition, ground cover, perennial species persistence (basal cover)
Expenses – capital and variable costs
Correcting soil fertility and improving grazing management on the degraded pasture increased the dominance of phalaris, significantly reduced the amount of erodium and doubled carrying capacity.
Establishment of phalaris was successful on the plateau.  The cost of establishment was reduced by utilising the high fertility sheep camps.
Key Results
Following this on-farm demonstration, the host farmer is confident that where phalaris still exists in a degraded phalaris pasture, it is more cost-effective to rejuvenate the pasture with fertiliser, weed control and grazing management than starting again with new pasture establishment.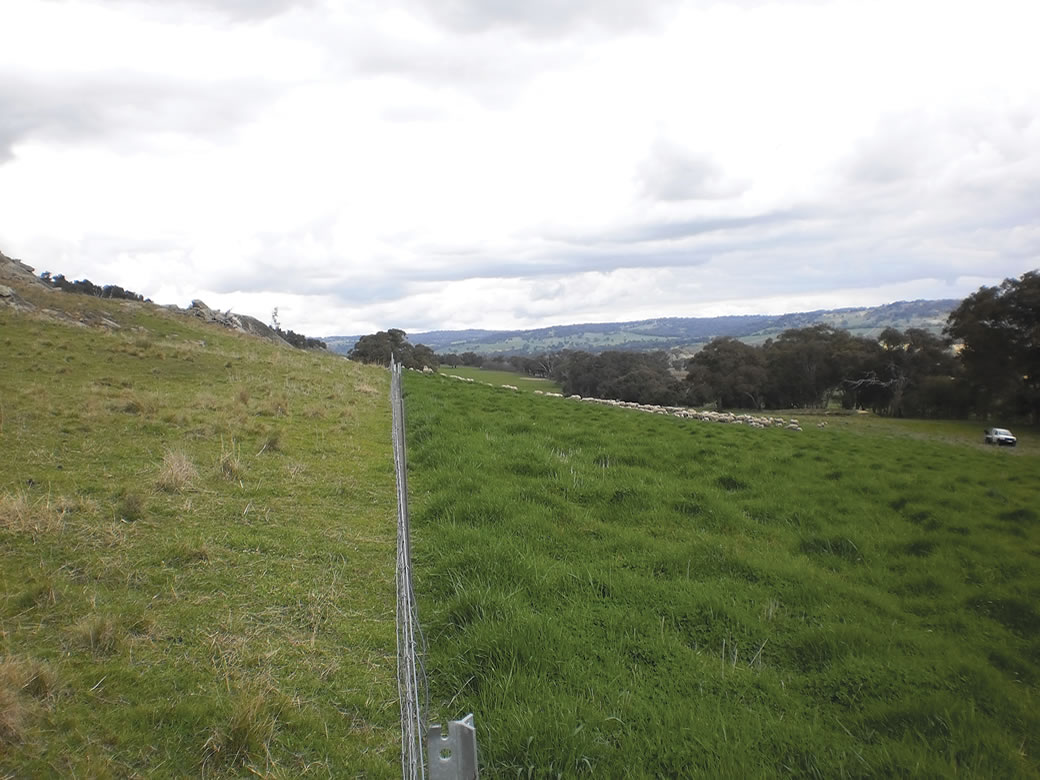 Acknowledgements
Thank you to Barrie and Anne Noye for hosting the site.  This site was supported by Caring for Our Country, Central Highlands Agribusiness Forum, Goulburn Broken CMA, Agriculture Victoria, and Future Farm Industries CRC through the National EverGraze Project.