Manjimup EverGraze Supporting Site (David, John and Danielle Mottram)
Tall fescue benefits beef cattle
Full details of this Supporting Site including economic analysis can be found in the case study – Tall fescue benefits beef cattle near Manjimup – David, John and Danielle Mottram
Fast Facts
Site Location: Quinninup, 30 km south east of Manjimup, WA
Host producer: David, John and Danielle Mottram
Producer Group:  Manjimup Pasture group
Site Coordinator:  Paul Omedii, AgVivo
Duration: 2007- 2009
Site focus: Using tall fescue to benefit a beef grazing system by reducing supplementary feed .
The Farm
Rainfall:  > 800 mm
Enterprise:  Cattle and Poll Dorset stud. Target market baby beef sold direct off cow.
Farm area:  280ha (one block of a larger enterprise)
Soils: Karri loam over clay; deep river loam
The Site and Treatments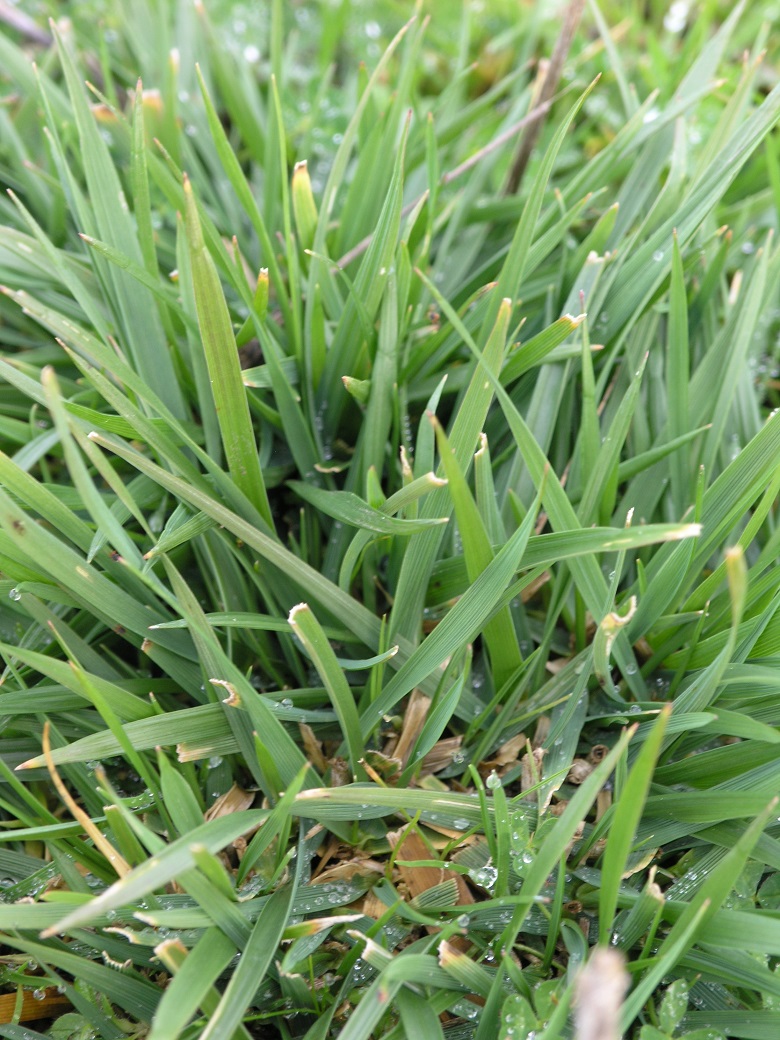 The Mottrams had previously relied on annual pastures dominated by sub clover and ryegrass. John became involved in the "Warren River Project" which was encouraging the use of perennials to mitigate the threat of salinity. He was also keen to see if perennial pastures would provide production and financial benefits to his cattle system.
Summer active tall fescue (cv. Quantum) was chosen to extend the growing season in autumn and spring so that calves could be sold straight off the cows at a good weight.
The production and financial benefits of the tall fescue were compared with a paddock of 'improved' annual pastures of predominantly sub clover and annual ryegrass and an 'unimproved' annual pasture.
In June 2007, the tall fescue was sown at 12 kg/ ha with Palestine strawberry clover at 2 kg/ ha.
Both the tall fescue paddock and the 'improved' annual pasture were fertilised with 18 kg/ha phosphorus and 22 kg/ha sulphur in autumn 2009. The 'unimproved' paddock was not fertilised in 2009.
Measurements
Details of measurements taken on EverGraze Supporting Sites can be found on the About EverGraze Demonstration page, and in the EverGraze Quickchecks Guide. Measurements at this site were as follows:
Soil tests
Production – livestock grazing days (DSE/ha)
Pasture condition – availability (kg/ha), composition, ground cover, perennial species persistence (basal cover)
Expenses – capital and variable costs
Key Results
Increased pasture utilisation – Total utilisation of tall fescue was 14,600 kg DM/ha. This included fodder production of 2t DM/ha and was double that of an adjacent improved annual pasture and nearly four times greater than unimproved annual pasture.
John felt utilisation of tall fescue was high as it provided a 'feed wedge' at times when feed from annual pastures was low. This fitted well with his annual pasture system as in spring he was able to use the surplus from tall fescue for fodder and graze the annuals when they were of high quality.
Natural resource management – Deep rooted perennial pastures can access soil water from greater depths than annuals potentially reducing salinity. The tall fescue pasture also showed more efficient utilisation of nutrients per unit of dry matter production. This is may have implications for lighter soils where mobilisation of fertiliser, especially nitrogen and phosphorus is an issue.
Higher stocking rate – Grazing tall fescue enabled a stocking rate double that of the adjacent annual pasture paddocks in the first few seasons and nearly double the district average of 12.5 DSE/ha. This result backs John's reasons for selecting tall fescue – to get additional out-of-season grazing. It indicates more grazing availability throughout a whole season, not just during winter and spring.
Flexible stock management – Tall fescue has provided more options for fattening stock, reduced supplementary feeding during summer-autumn and provided a system better matched with autumn calving.
The benefits to the Mottram's farm come from being able to run the same stock on less area, which allows for further perennial establishment or cropping. Reduced supplementary feeding has also been a benefit of the perennial system.
Financial benefits
The stocking rate achieved in the study was double the improved annual pasture (12 DSE/ha for business as usual compared to 24 DSE/ha for the fescue system). Modelling indicated that this would allow the fescue to break even in three years when compared to the business as usual.
Further information on growing tall fescue can be found in the EverGraze Action – Growing and using summer active Tall Fescue. EverGraze research at the Hamilton EverGraze Proof Site in southwest Victoria also provides relevant recommendations for management strategies of tall fescue in high rainfall areas.
Acknowledgements
Thank you to John, David and Danielle Mottram for hosting the site. This site was supported by the Department of Agriculture and Fisheries WA, and Future Farm Industries CRC through the National EverGraze Project.