Manage salinity and recharge – East Gippsland
According to the Victorian Dryland Salinity Update, January 2013 there is 273 ha of salt affected land in East Gippsland with another 24,160 ha in the West Gippsland catchment. Saline soils are present in the Bengworden area and immediately adjacent to the Gippsland Lakes.
Figure 1 outlines the location of salt affected land in the West Gippsland catchment. This area is within the boundary of the EverGraze East Gippsland region. The depth to the water table is directly correlated to the threat of salinity and is explained further below. The areas shaded in red have water within 2m of the surface and thus can become salt affected.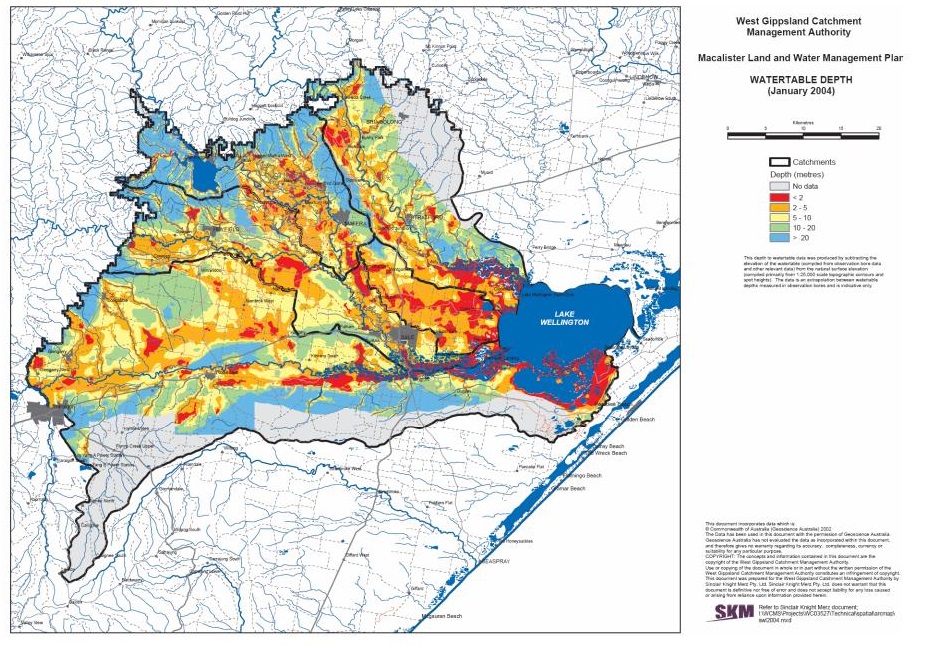 Some of the salinity in East Gippsland is a result of the process described in Figure 2 – known as the Discharge/Recharge model. The groundwater or water table is fed from groundwater coming from the Great Diving Range or the Strzelecki Range or local rain.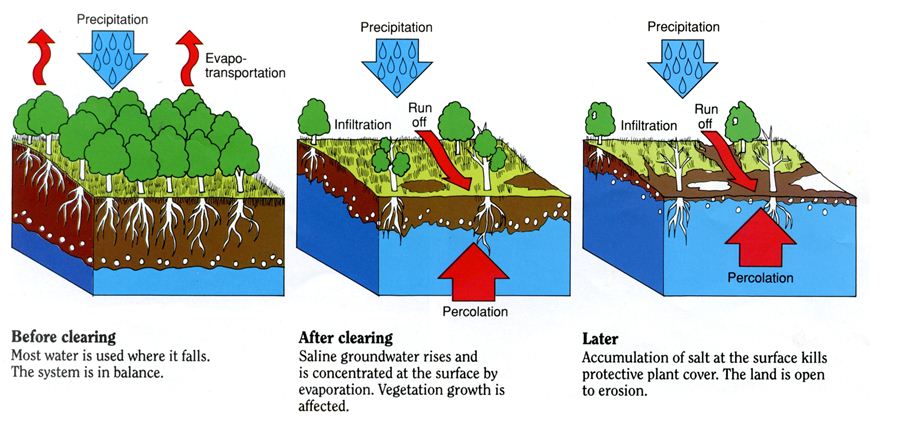 IIn areas surrounding the Gippsland Lakes, the water from the lakes is moving out of the lakes into groundwater. This water is as salty as sea water (30,000 parts salt per million parts water) and salinity due to capillary rise in this case has caused considerable damage to farm land adjacent to the lakes. This form of salinisation can be seen in the image below.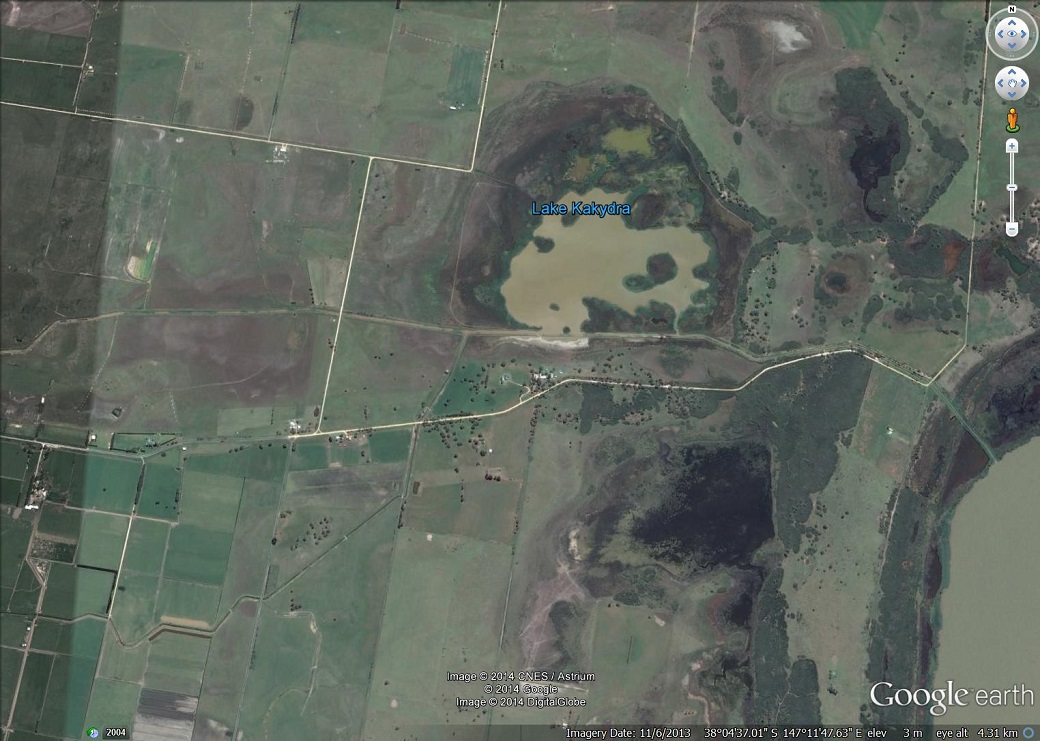 Over extraction of fresh groundwater from an aquifer next to saltwater can reduce the water pressure and draw saltwater into the aquifer. This risk is most prevalent in coastal areas where seawater is able to infiltrate fresh aquifers. Saltwater intrusions can cause groundwater to become too salty for drinking, irrigation and also degrade environmental values.
Spotting salinity
Managing the problem – a catchment approach
Dryland Salinity
Irrigation salinity