Fill the summer/autumn feed gap – WA
The issue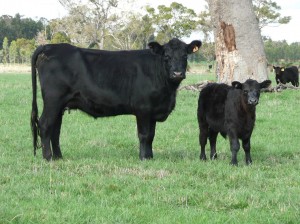 One of the key drivers for producers adopting perennial pastures is to reduce supplementary feeding over the summer and autumn period. Traditional annual based pastures provide adequate feed over winter and usually surplus feed over spring. This surplus is cut for hay or silage to be fed back to stock outside the annual pasture growing season.
Perennial pastures can reduce supplementary feeding during the summer/autumn period by providing green feed. They extend the growing season by producing feed earlier than annuals and growing past the end of spring into summer. Summer-active species also grow in response to summer rainfall and summer moist soils. Apart from reducing supplementary feeding, perennials can also open up new opportunities for finishing young stock earlier or increasing stocking rate.
Findings from the EverGraze Albany Proof Site (see Figure 1) showed that;
Kikuyu recorded the highest dry matter production at the EverGraze Proof site during summer with 1100 kg DM/ha.
Perennials have the ability to extend the growing season with growth rates of 10kg DM/ha/day or better in November and December.
Modelling suggests that 10-20 kg DM/ha/mm rainfall can be grown in summer/autumn
Perennial swards provide similar annual dry matter production to annuals at around six tonnes DM in a standard year for Wellstead, but do so over a longer period.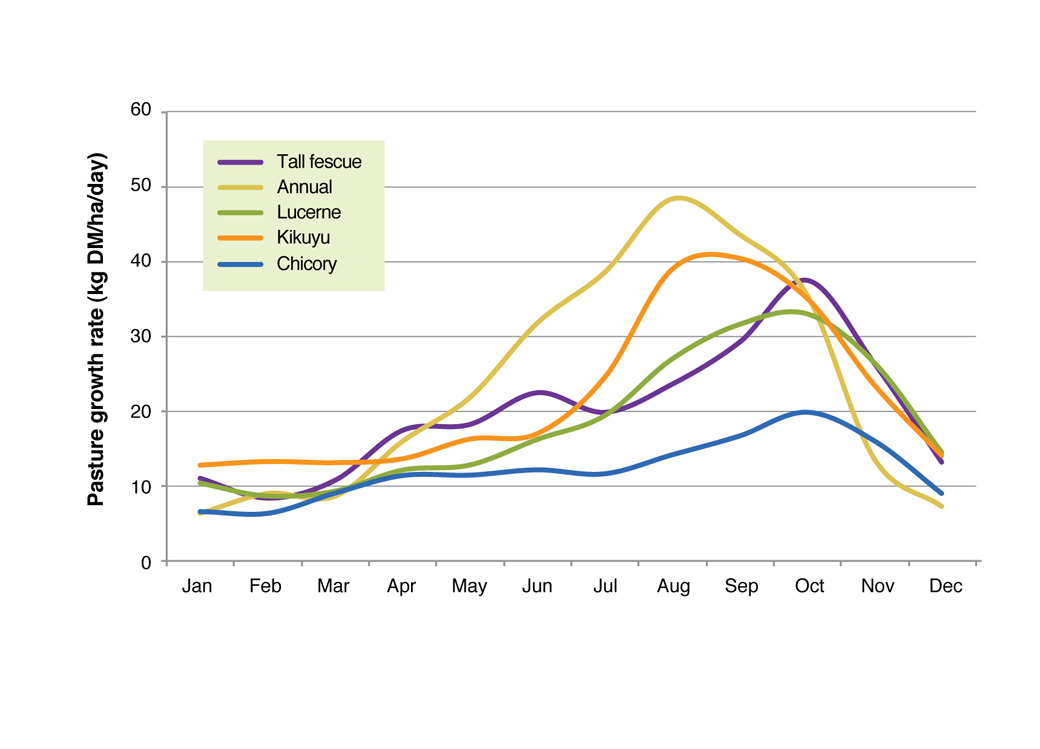 Proof Site findings
What perennials where?
Influence of soil type/soil constraints
Livestock demand